"The Builder Extreme, professional but affordable large scale 3D printing".
Meet the Builder Extreme 3D printer. The Builder Extreme 3D printer is the first professional large scale Dual-Feed 3D printer which made large scale prototyping affordable and accessible. The Builder Extreme is available in 3 differtent sizes to meet individual needs. 3D printing of large prototypes has never been so easy.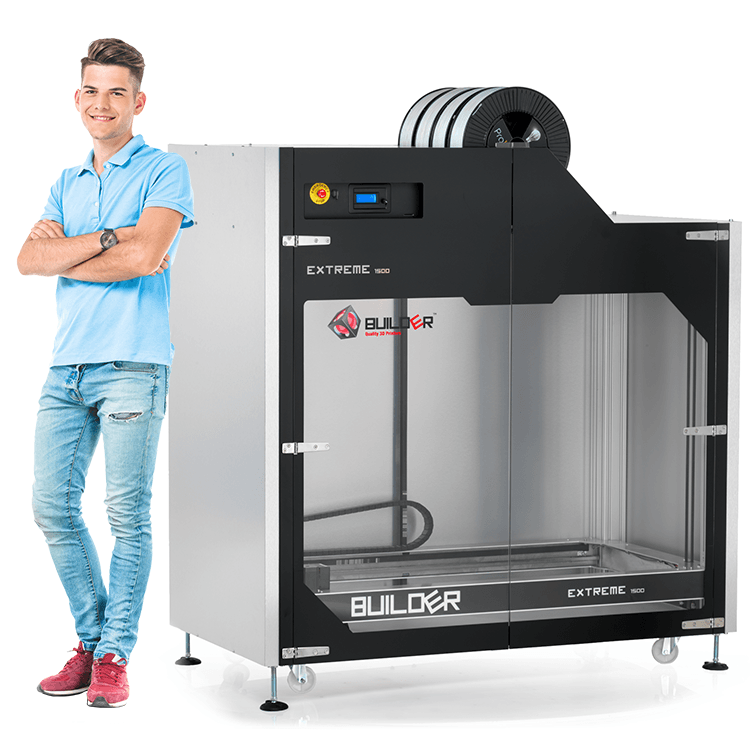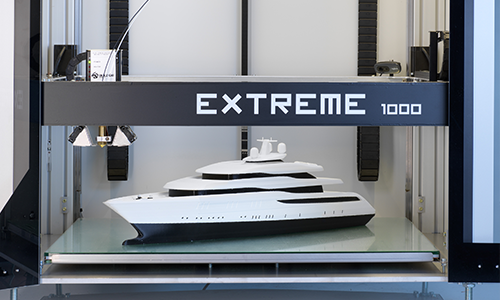 Big, Bigger, Biggest (3 different build volumes)
The extra big print volume of the Builder Extreme range offer you complete design freedom. Which of the 3 different Builder Extremes meet your requirements? Find out now.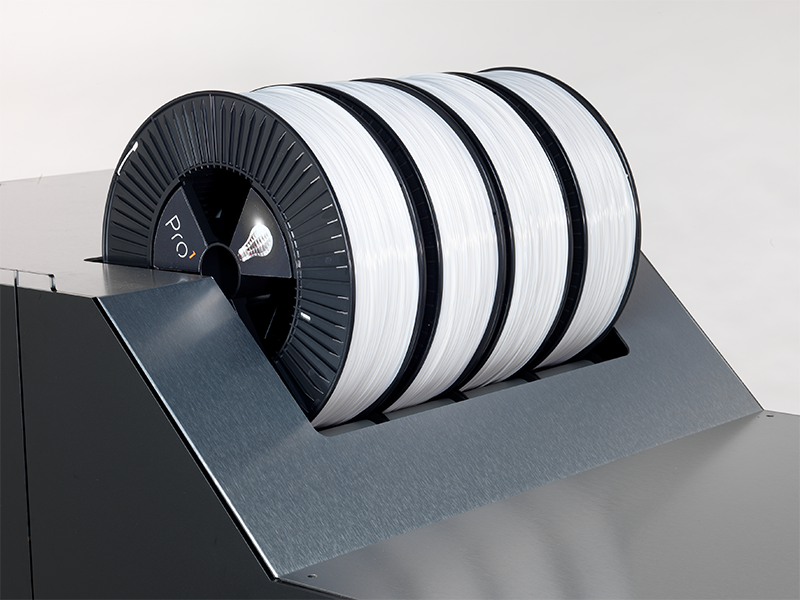 Premium quality filament
Large prints require premium quality filaments. We offer different kinds of filaments from Innofil3D, which is a Dutch company specialized in the production of Premium filaments. The most used filaments on our Builder Extreme range are PLA, PET and PRO1 (replacement for ABS)
Versatile Dual-Feed Extruder
Did you know the Builder Extreme has the most versatile Dual-Feed extruder on the market? You can print Dual, Mono and Color mixed objects. The Builder Extreme has a Dual-Feed extruder with 1 nozzle. Fill both extruders with the same color and change the extruder ratio of both motors to 50%. Now you have a Mono extruder. Would you like to blend 2 colors? Fill both extruders with different colors and your object will be printed in mixed colors.
Mobile large scale 3d printer
Limited office space or would you like to use the Builder Extreme at different departments? The Builder Extreme 1500 comes with 4 wheels on the bottom of the printer which makes it the biggest mobile 3D printer. One project finished? On to the next location.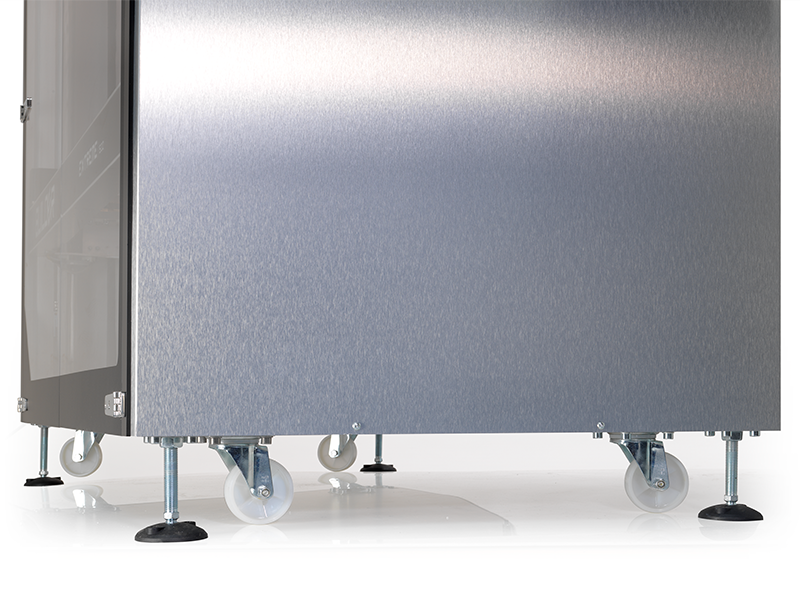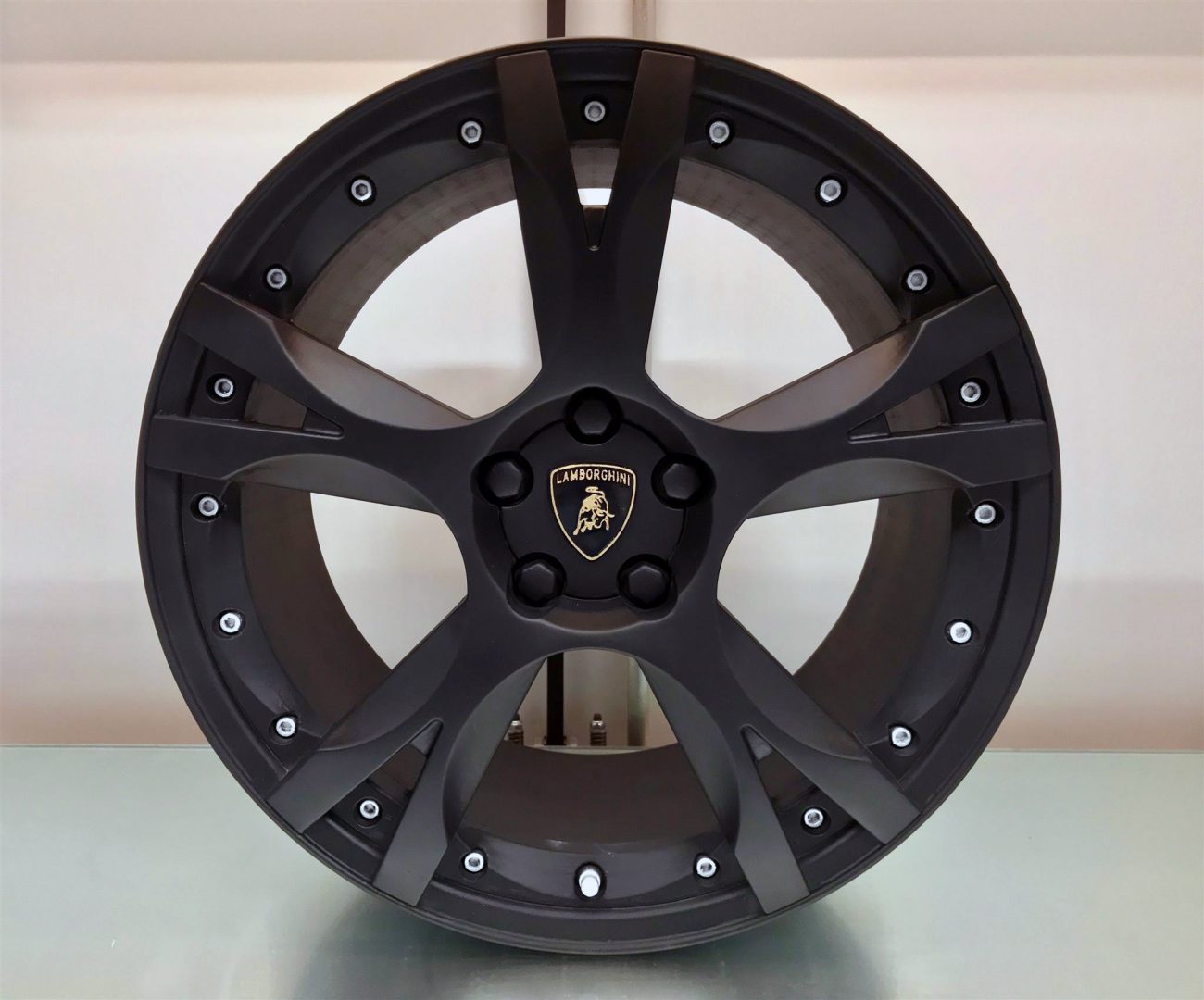 Business cases
3D printed prototypes are mostly used as a physical test product or as a mould. The prototype needs to be the exact same size as the final product but the look and feel can be different. Some customers prefer to have the 3D printed prototype look just as the final product. Read more.