The Builder Extreme – Affordable Industrial Large Scale 3D Printing
Industrial large scale 3D printing has become affordable with the Builder Extreme 3D printers.  The Builder Extreme range consists of 3 different models, the Builder Extreme 1000, 1500 and 2000. We don't offer products, we offer solutions which help you to save time and money by printing your own prototypes. From idea to physical product in hours, the Builder Extreme will do the job for you.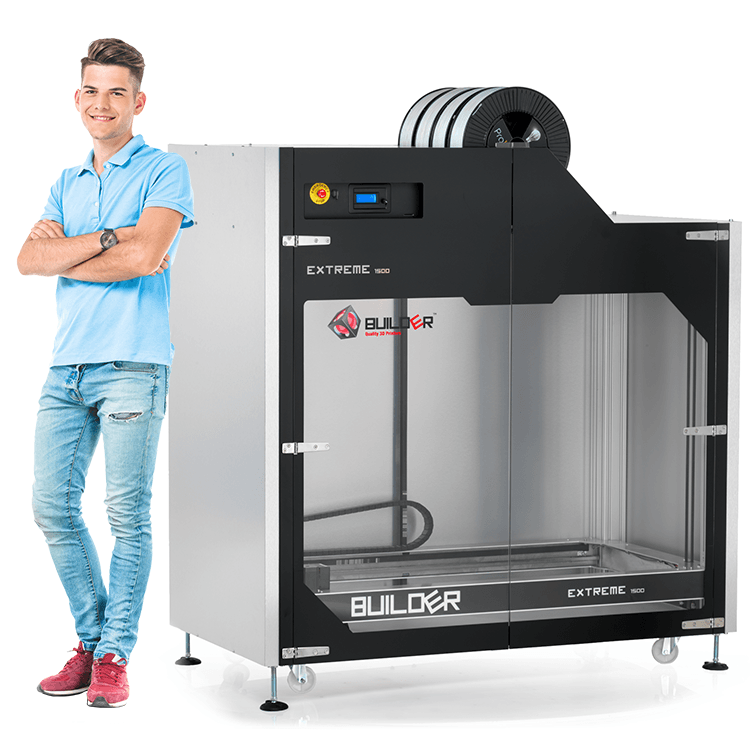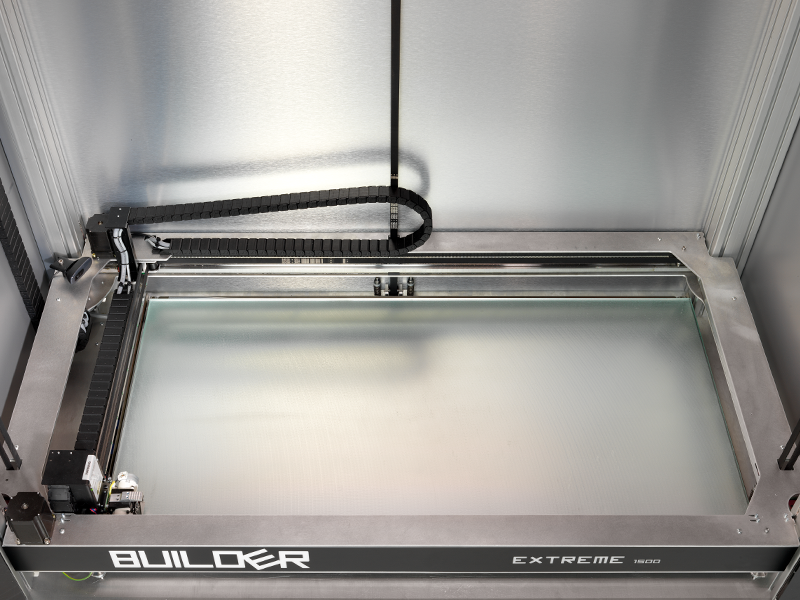 Large build volume
The Builder Extreme is the most reliable industrial large scale 3D printer available today. All the Builder Extreme printers have a large build volume but which build volume meets your requirements?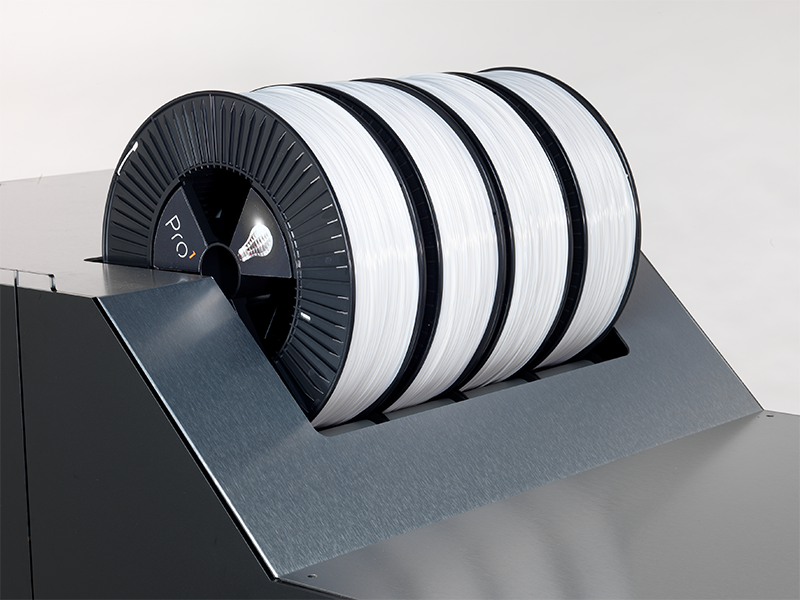 Extreme filament
Printing 24/7 requires high quality filament. We offer different kinds of filaments for the Builder Extreme 3D printers. The materials which we offer are PLA, PET and PRO1 (Replacement for ABS). The 4.5 kg filament spools are packed vacuum to ensure the high quality of the filament.
Printing 24/7
The Builder Extreme range comes with Builders own developed Dual-Feed Extruder which enables you to print two colors/materials in one object. No need to print your prototype in two colors/materials? Simply insert two filament spools of the same color and change the extruder ratio of both motors to 50%. The Dual-Feed extruder has become a mono extruder.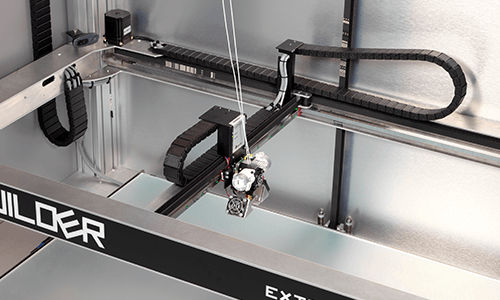 Mobile large scale 3d printer
Printing long prototypes? Limited office space? The Extreme 1500 is able to fit through every door and is the perfect industrial 3D printer for printing long prototypes. The 4 wheels on the bottom of the Extreme 1500, make it an "mobile" large scale 3D printer.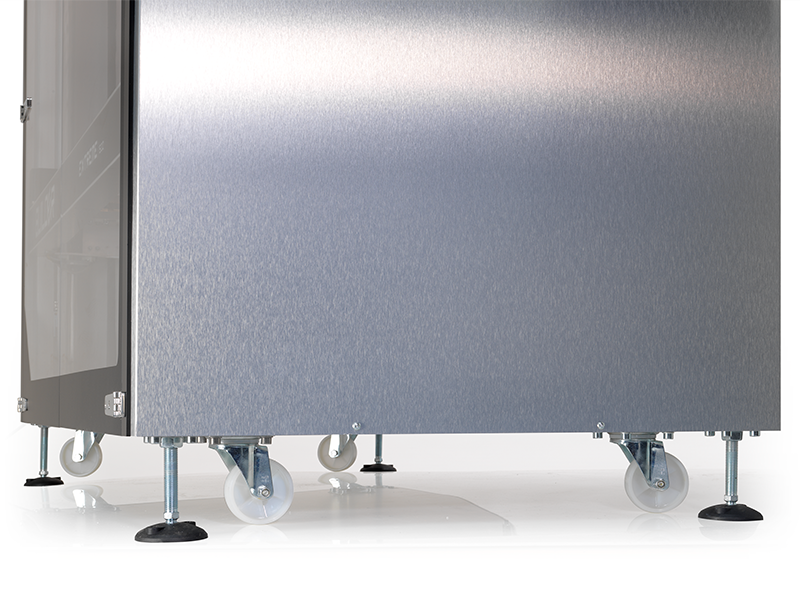 Meet the Builder Premium 3D printer – desktop 3D printer
The Builder Premium is one of the most advanced Dual-Feed desktop 3D printers available. The Builder Premium offers you complete design freedom as you can print with 2 colors/materials in one object. You can even print the most complex prototypes with water soluble filament (PVA). The Builder Premium is available in 3 different heights: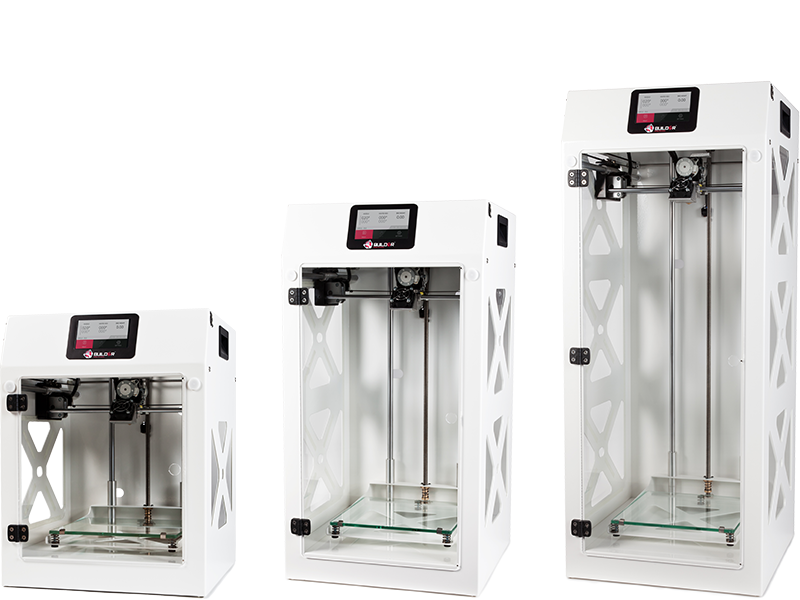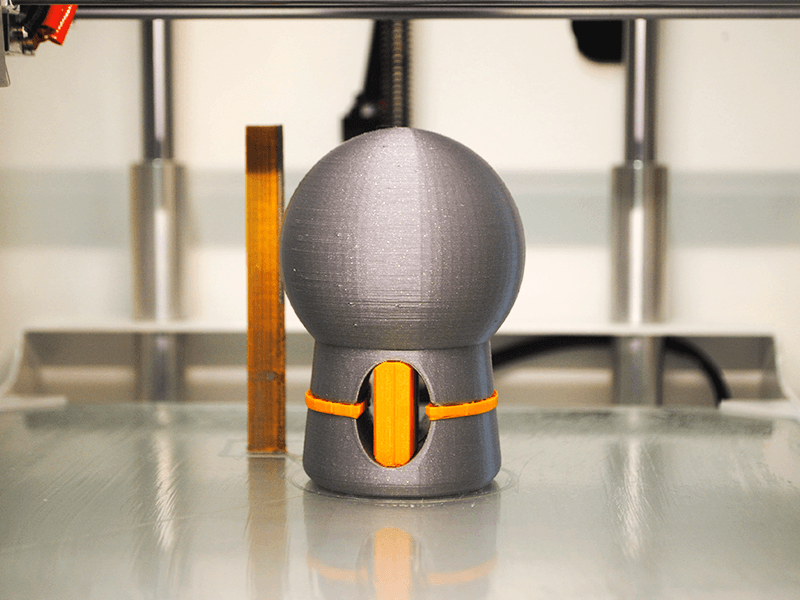 Dual prints
Printing Dual colored objects with the Builder Premium is not a problem. Printing a complex prototype but do you prefer to print the support material in a different color? Insert a second color and know exactly which parts you need to break down(orange part is support).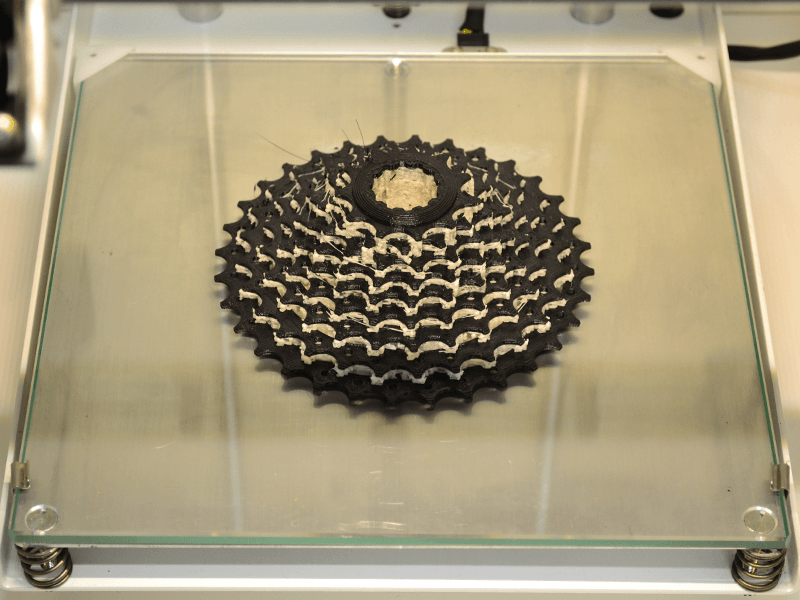 Water soluble filament – Complete design freedom
The Builder Premium offers you complete design freedom with the possibility of printing water soluble filament (PVA). No need to break down the support material, simply rest the object in water and the support will remove itself without leaving a trace. PVA is often used when printing prototypes where you won't be able to remove plastic support.