Builder Premium Medium White
€3.250,00 Ex. VAT
The print volume of the Builder Premium Medium Dual-Feed is rare when comparing it to other 3D printers. With a maximum build volume of 210x210x400 mm it's the perfect 3D printer for bigger objects and prototypes. The 4.3 inch full color touch screen, with integrated Wi-Fi, is located on top of the Builder for easy access. The touch screen makes it really easy to control the Builder and heated bed. Printing while you are not at home/the office? Use the on-board camera to check the print and control the Builder with your mobile device. The Builder Premium Medium comes with the unique Dual-Feed Extruder which Builder 3D Printers is known for. The Builder Premium comes with 2 spools of Builder PLA, free color mix code, a spare nozzle, spare teflon tubes, tools, quick start and manual.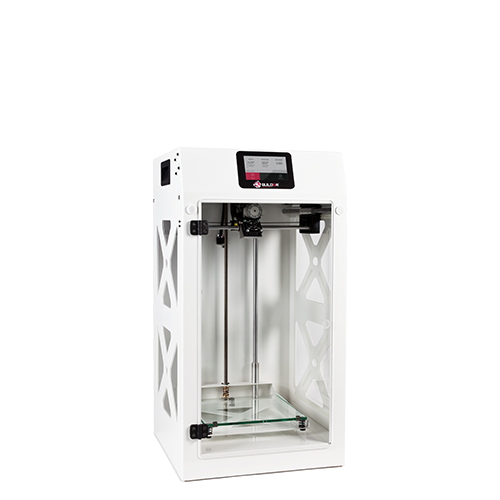 The Unique Features of the Builder Premium
Use your mouse to go over the icons  to see the unique features of the Builder Premium.
Video of the Builder Premium Medium 3D Printer