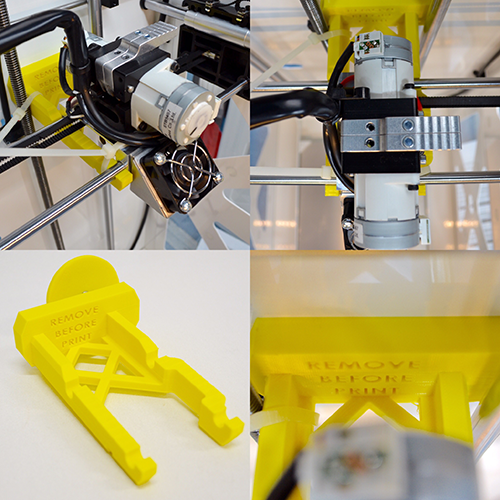 Safe shipping worldwide
Over the last 2 years, Builder 3D Printers has grown to a well-established 3D printer brand and is shipping Builders to almost every country. Not every parcel is handled with care and that is why we have put our own Premium to work at our production facility.
Sometimes you need a 3D printer to protect your 3D printer
To make sure the Builder Premium arrives safely at its destination, we have put our production Premiums to work. We have designed a bracket which holds the extruder head in place and makes sure the axis are not able to move/bend during shipping. We designed the bracket in one day, printed it the next day and after testing we redesigned it again. When we approved the bracket after dropping, throwing and bending it including the Premium, the bracket was approved and is installed in every Builder Premium which leaves the Builder 3D Printers HQ. This real life case shows what a 3D printer can do for you. Within 2 days we had a usable product and the material costs are only €1.76. Now we have 3 Premiums small printing these brackets 24/7 to provide all Premiums with this system.
Did you know other parts of the Builder Premium are also produced by our own Premiums?
The Builder Premium comes with an on-board camera . The housing of the camera is printed on the Builder Premium and also the filament guide on the back of the Premium is printed by our production Premiums.